BC EPILEPSY SOCIETY
I AM A VOICE Video Contest 2018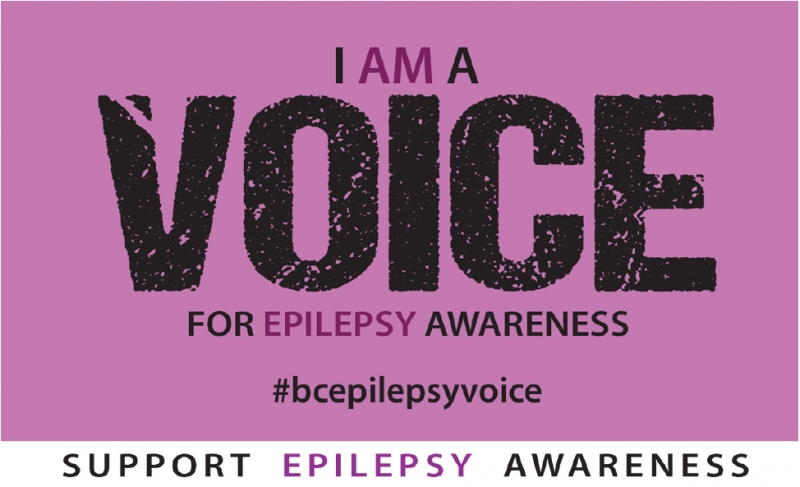 PSA Video Contest 2018
BC Elementary, High School, University students can join the BCES I AM A VOICE Video Contest. There are cash prizes for winning projects for student groups and spa treatment packages for teachers participating & assisting their winning student groups with this initiative.
Overview
Being more informed about epilepsy can not only help you understand what to do in a situation involving a seizure, but it can also make someone with epilepsy feel safe and supported. I AM A VOICE is a video youth initiated contest to spread awareness about epilepsy. Like the words I AM A VOICE, it perpetuates the need for more people to understand and recognize epilepsy.
Did you know? More than 65 million people in the world are living with epilepsy and it is the number one most prevalent neurological disorder, yet has the least funding.
Join  "I AM A VOICE" to get people informed about epilepsy.
Contest Theme
The 2018 theme, "I AM A VOICE" challenges B.C. students to develop a creative, original video that can be shared on social media and the BCES website. Videos should focus on many aspects of epilepsy as a neurological disorder, to create a connected and supportive community. Consider your role in establishing a friendly, supportive and healthy environment, and also the role of friends, teachers, and parents.
What are the things you say and do if someone is to have a seizure? How can "I AM A VOICE" create a positive change in society?
Eligibility
The BC Epilepsy "I AM A VOICE" video contest is open to elementary, middle, secondary, and post-secondary students.
Purpose of Contest
This year marks the 1st year of the BC Epilepsy Society I AM A VOICE Video Contest. This contest is arranged to promote an increased understanding at home, at school, and in the community. BCES hopes to erase the stigma in relation to epilepsy and the types of seizures that are associated with the neurological disorder. BCES wants to create a society that embraces the beauty of difference, and how even with our individuality, we can all come together to make the world a better place.
How the Videos Will Be Used
Qualifying video entries will be posted to www.bcepilepsy.com. Winning videos will be available for download and used by teachers, parents, or employers to educate individuals about epilepsy.
Please click here to download the official entry form, and click here for official rules and submission information.
Shop at our Online Store!
Help us raise awareness for epilepsy by wearing our apparel! You can choose from a variety of options, including t-shirts, baseball tees, jackets, and hats.
VISIT THE STORE
Donate Today
As a non-profit, charitable organization, the BC Epilepsy Society relies on individuals like you to help us deliver our support and education programs
DONATE NOW