BC EPILEPSY SOCIETY
I AM A VOICE Campaign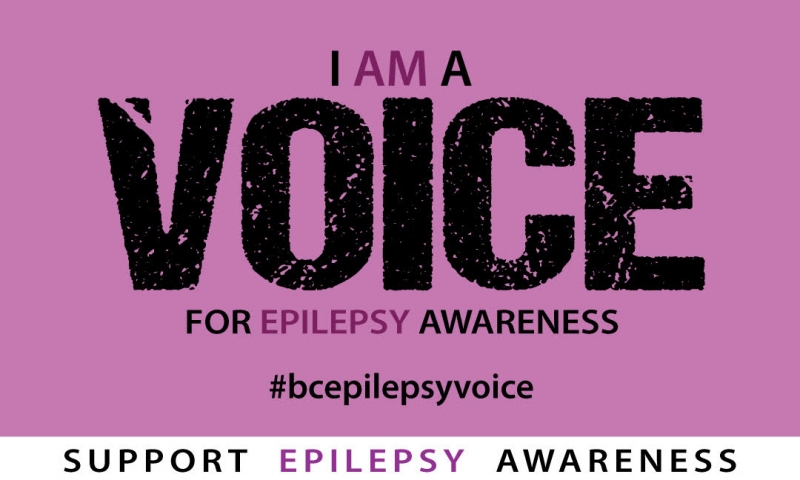 Did you know that there are over 40,000 people in BC and more than 65 million people living worldwide with epilepsy? Did you know that epilepsy is the number one most prevalent neurological disorder? Did you know that epilepsy has the least funding of all neurological disorders? These facts, and many more, prove that there is a vital need to raise awareness about epilepsy in our communities.
Raising awareness of epilepsy helps to decrease the stigma a person with epilepsy can experience, helps people be knowledgeable about what to do in a situation involving a seizure, and helps people with epilepsy feel safe and supported by their community. The I AM A VOICE campaign by the BC Epilepsy Society does just that.
The purpose of the I AM A VOICE campaign is to raise awareness about epilepsy, educate others on epilepsy, provide support to people living with epilepsy and their families, and be an empowering voice for those who cannot advocate for themselves.
Like the words I AM A VOICE, the campaign perpetuates the need for more people to understand and recognize epilepsy.
Here are two easy ways you can take part in the I AM A VOICE campaign:
Download and print out the I AM A VOICE banner here. Take a picture of yourself holding it and upload it to your social media. Be sure to use the #bcepilepsyvoice hashtag and tag us in your post so that we can see your photo!
Purchase an I AM A VOICE t-shirt from the BC Epilepsy Store here. Show the people around you that you are a voice for epilepsy awareness! 100% of the proceeds from sales will go directly to supporting those impacted by epilepsy.
Join the I AM A VOICE campaign to get people in your community informed about epilepsy!
Shop at our Online Store!
Help us raise awareness for epilepsy by wearing our apparel! You can choose from a variety of options, including t-shirts, baseball tees, jackets, and hats.
VISIT THE STORE
Donate Today
As a non-profit, charitable organization, the BC Epilepsy Society relies on individuals like you to help us deliver our support and education programs
DONATE NOW