BC EPILEPSY SOCIETY
May is MedicAlert Month – MedicAlert Bracelets for People with Epilepsy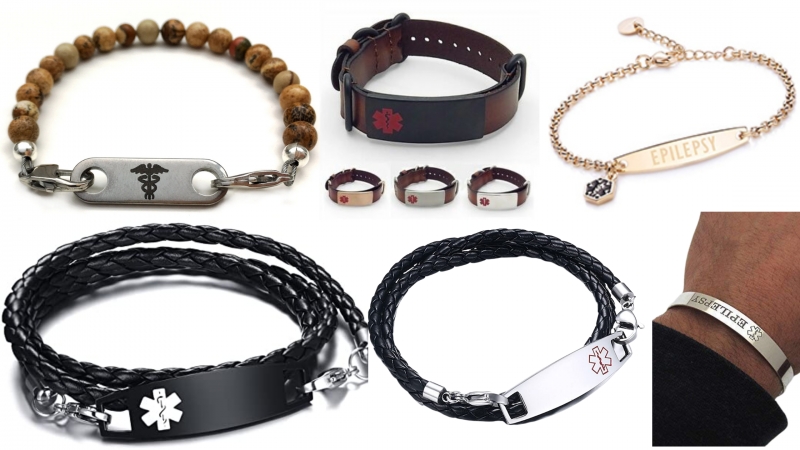 May is MedicAlert Month so it is a great time to talk about MedicAlert bracelets that have a medical condition engraved on its surface.
MedicAlert bracelets are important so that the people around you are aware of your medical condition and are better prepared to help you in the event of an emergency. They are especially important if you have epilepsy or a seizure disorder to share information with bystanders and/or emergency medical professionals in the event of a seizure.
If you are interested in purchasing a MedicAlert bracelet, you can check your local pharmacy or jewelry store as they often sell ones that are already engraved with the names of medical conditions. You can also check online retailers like Amazon.
For other some of the other options at your disposal, please see below:
MedicAlert bracelets come in a variety of styles, so you're sure to find the style that best suits your tastes! For more information on MedicAlert bracelets for people with epilepsy, please click here.
Shop at our Online Store!
Help us raise awareness for epilepsy by wearing our apparel! You can choose from a variety of options, including t-shirts, baseball tees, jackets, and hats.
VISIT THE STORE
Donate Today
As a non-profit, charitable organization, the BC Epilepsy Society relies on individuals like you to help us deliver our support and education programs
DONATE NOW