BC EPILEPSY SOCIETY
Today is #GivingTuesday - Donate to the BC Epilepsy Society Today!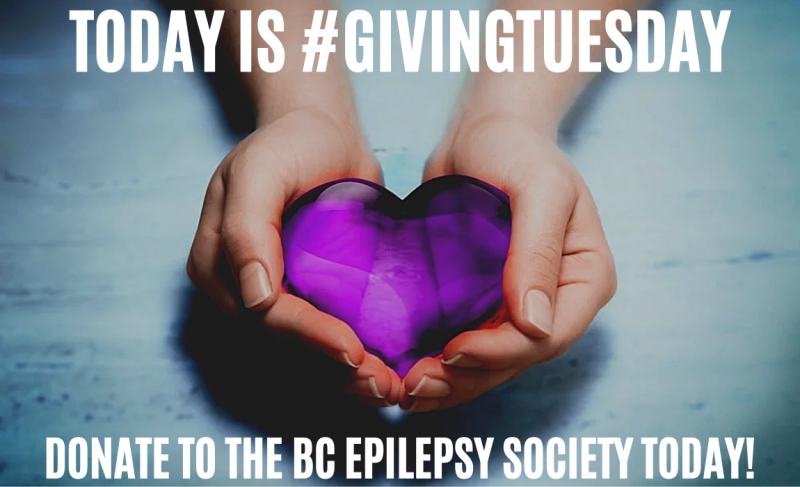 Today, November 30th is #GivingTuesday, which is a global day of giving and is the world's largest generosity movement.
This year, on #GivingTuesday, we hope you will choose to donate to the BC Epilepsy Society  and help us in our efforts to support the over 50,000 people living with epilepsy in BC and their families!
Did you know that CanadaHelps will add $2 to every donation of $20 or more made to a charity on #GivingTuesday this year?  Click here to donate to the BC Epilepsy today on #GivingTuesday.
Shop at our Online Store!
Help us raise awareness for epilepsy by wearing our apparel! You can choose from a variety of options, including t-shirts, baseball tees, jackets, and hats.
VISIT THE STORE
Donate Today
As a non-profit, charitable organization, the BC Epilepsy Society relies on individuals like you to help us deliver our support and education programs
DONATE NOW