BC EPILEPSY SOCIETY
BC Epilepsy Society 2021 Annual General Meeting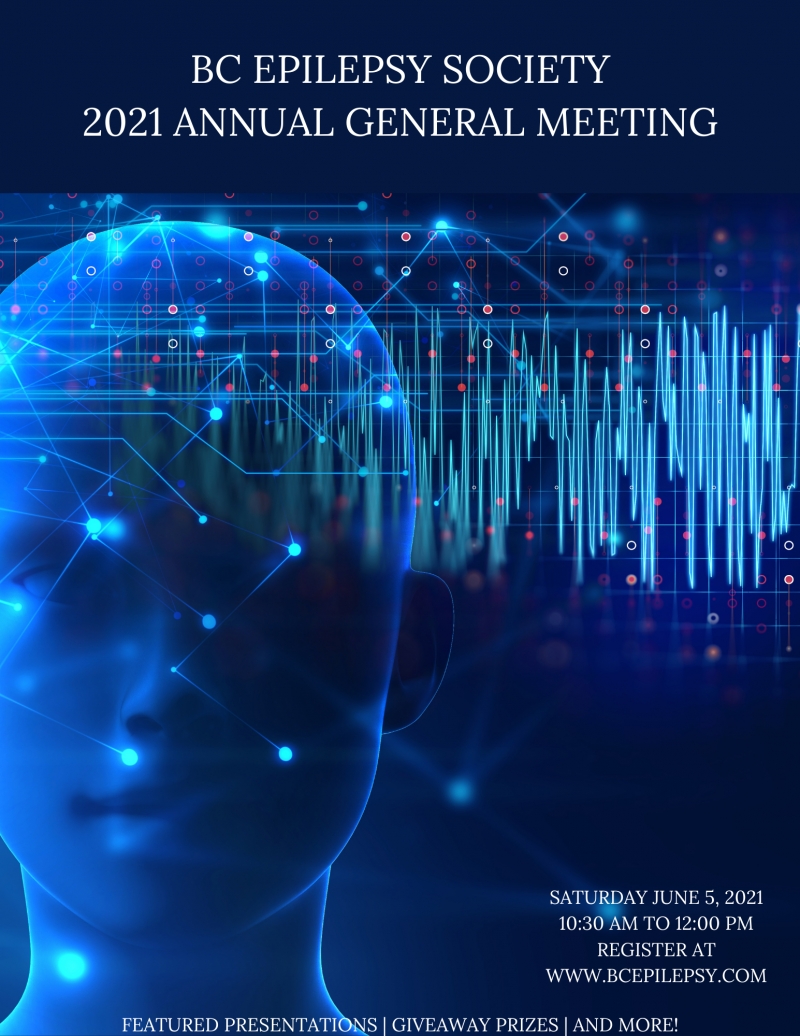 The BC Epilepsy Society will be holding our 2021 Annual General Meeting (AGM) via Zoom on Saturday June 5, 2021 from 10:30 AM to 12:00 PM PST. Click here to read the notice of the AGM.
All members of the BC Epilepsy Society are invited to attend this event.
Tickets are free but registration is required. Please click here to register.
Shop at our Online Store!
Help us raise awareness for epilepsy by wearing our apparel! You can choose from a variety of options, including t-shirts, baseball tees, jackets, and hats.
VISIT THE STORE
Donate Today
As a non-profit, charitable organization, the BC Epilepsy Society relies on individuals like you to help us deliver our support and education programs
DONATE NOW